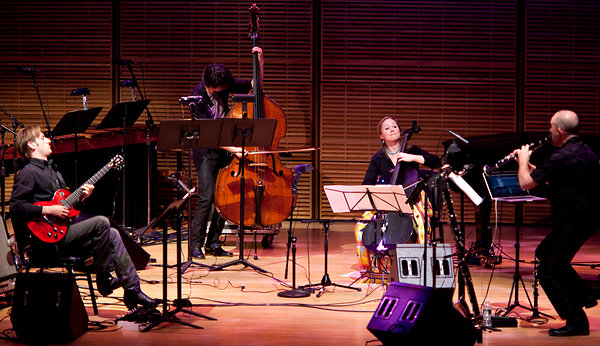 "Music You Should Know" – Part 1
April 14, 2015
I have several young private composition students I teach regularly, and then during the summer I work closely with a handful of students at the Csehy Summer School of Music. One thing I've consistently found is that these young students are for the most part completely unaware of what contemporary classical music sounds like, looks like, who's writing it, and who's playing it. Which is perplexing to me, since not only is discovering who the current composers and players are totally exciting, but also totally inspiring to the creative juices. Many students seem to think that new music in 2015 is basically what it was in 1955, which is like saying that pop music today sounds like it did 60 years ago—actually, nothing could be more different.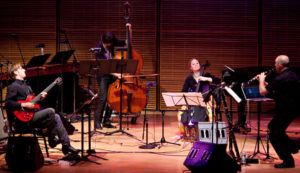 But another thing that is different these days is the immediate accessibility of new music: on You Tube, on Soundcloud, on Band Camp, on internet radio, or just on plain old blogs and web sites, compelling new music is really everywhere, if you just know to look for it. Even scores, which used to seem hidden away in some obscure, secret place like treasure maps, are profoundly available in a way that would have once seemed miraculous. Hearing new music, seeing new music, studying new music…. we live in an age of plenty.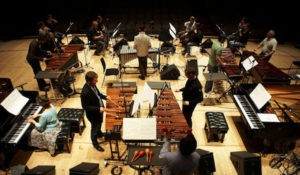 So, in order to get these young people current with what's going on now — and what has gone on in the last 60 years — I'm putting together a series of You Tube playlists called "Music You Should Know", containing a bunch of videos of, you know. Each playlist will be defined by a (very) broad category to group things together in some kind of organized way. No doubt the very subjective act of categorization will be cause for some debate…. I hope it is! Getting students conversant enough with this music to develop points of view and questions is the whole point. I've had students become enthusiastic upon encountering things as different as Music for 18 Musicians on one hand, and Vox Balaenae on the other.
Playlist one is Minimalism & Post-Modernism (or PoMo for short). A very fun list to compile, and a good example of the wide range of music that can come in under a fairly wide umbrella: it has Arvo Pärt next to Michael Gordon, and Eliane Radigue next to Michael Nyman. Teasing out the connecting threads between these very different musics are part of what makes new music so much fun.
Listen to "Music You Should Know: Minimalism & Postmodernism"